We provide a full range of video production services that can meet any commercial or corporate film production requests.
To tell a cohesive brand story, we assist with storyboards, scripts and general video marketing efforts. Our team of creative minds is always brainstorming new and innovative ways to turn your video projects into one-of-a-kind masterpieces.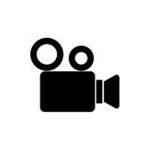 We rely on cutting-edge equipment, such as Canon, Sony FS7, Black Magic, RED EPIC, drones, top-of-the-line audio and lighting equipment. On-location B-roll footage production, interviews and more.
Our team utilises professional video editing stations, equipped with Grass Valley and Adobe Media applications. We also work with sound design, sound mixing and motion graphics.
Right tools to produce the right product
We understand the importance of diligence in all aspects of video production, particularly in postproduction. This is why we offer services for: Voice-Over Narration, Motion Graphics, 3D Animation, Sound Design, Title Sequences, Green Screen Keying, Colour Correction, Surround Sound Mixing, Audio Mastering, Video Encoding, and Subtitles.
Adding value to your brand
Bespoke communication plan
Our focus is to offer added value to your brand in order to maximise your positioning statement. We go beyond 30 second commercials to implement unique propositions allowing you to talk directly to potential customers.
Creative alternatives will make your advertising dollar go further.
Monitoring of campaign success allows us to work with you to fine tune your sales pitch based on customer feedback and sales.
Web commercials, TV ads, infomercials, testimonials, social media videos.
Corporate films, training videos,  explainers, sales team videos, business pitches, recruitment films, green  screen.

Conferences, fashion shows, concerts, corporate anniversaries, gala dinners.

Trending video stories with brand inclusions, travel videos, culinary videos, how-to and DIY videos.
Product review and explainers, E-commerce product videos, tabletops, beauty products videos.

Reels and trailers, motion graphics, sound design, color correction, low thirds, sound effects.

Music videos, behind-the-scenes footage, concerts, artist interviews, music and video presentations.

On location filming: HD, 4K, 8K, Red EPIC-W, aerial footage, live video streaming.